How Long Should your Recliner Last – Strategies for Extended Use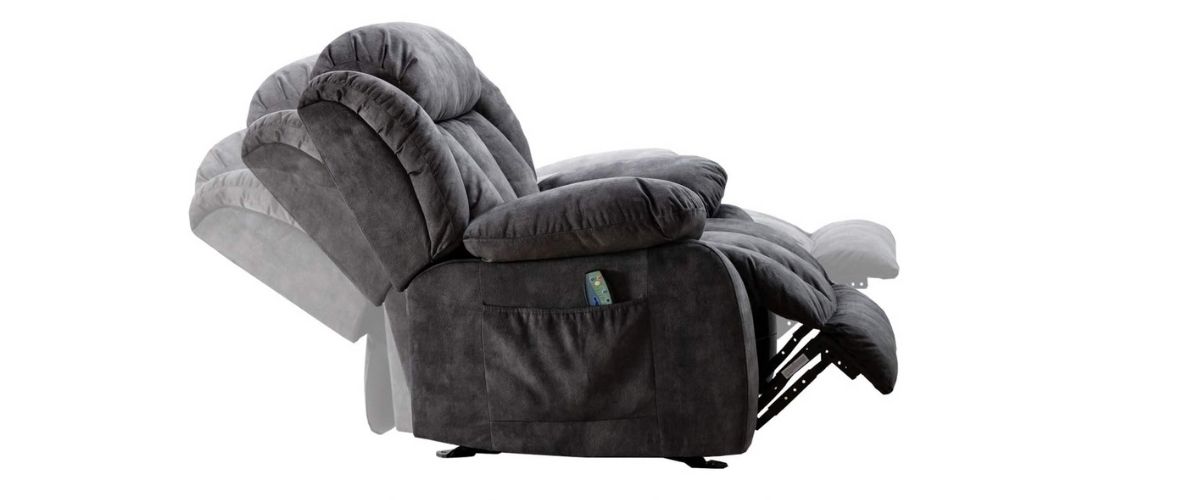 It can be challenging to know whether or not a recliner will last as advertised, but some factors can determine how long it will last and meet the buyer's expectations.
It is essential to think about how you use your recliners when determining how long they will last. If you have an idea of what kind of damage can occur by sitting in a chair, this can help you determine whether or not it will last for years to come.
For many people, recliners are an essential part of their household, and if they are going to be comfortable, you may want to know how long it will last.
This article discusses some things that can help you determine what kind of quality your new recliner has. These factors will help you choose the durability of your recliner.
Weight Capacity
The weight capacity of some pieces can help you determine how comfortable they will be when someone sits in your home's furniture. If you know that your family is enormous or children will sit in the chairs, you may want to get a recliner with more weight capacity to be comfortable and not break underneath regular use.
Some chairs can hold up to 300 pounds, which is impressive and robust enough for anyone who wants to use it.
If you sit in the recliner too much or if someone else does and you hear creaking noises, this needs to be addressed since there may be a problem that needs fixing immediately. If you hear cracking sounds from your chair after sitting down with force, this also means a potential issue with your purchase.
Materials Used in Construction
The materials used for construction can help you determine how long they will last as well. Some chairs have more durable materials such as steel and aluminum, while others have fewer of these high-quality options available. While many people may like wood as an option, it can be a little bit more expensive and may get stained over time.
Many people like leather because of its durability and how nice it looks, but this comes at a cost. Leather can become extremely expensive since there are higher costs for production and shipping. If you decide to purchase a wood chair, you will want to put something on top of it that is water-resistant, so if anything spills onto the surface, it will not absorb into the material and cause damage. These materials also need constant care since they can crack or stain easily if not used regularly or adequately maintained with the proper products required for cleaning these things correctly.
Looks and Comfort
The first thing that many people may notice when buying a new recliner is the looks and level of comfort that it offers.
There will be some recliners that come with a more classic design and have less padding on them. While these can seem like they have an unappealing look to many people, they actually can be easier to maintain since there is less padding for stains or other messes to get into. If you have children using the chairs regularly, it may make sense for you to get one of these models as there would be fewer issues caused by spills or accidents being left behind by those who sit in them.
Warranties Range in Lengths
When purchasing furniture, warranty lengths vary greatly. Depending on the unit's price, some can come with warranties that extend for up to five years, while others come with one-year limited warranties. If you purchase a chair from a higher-priced brand, they will likely have a longer warranty length than other furniture stores that sell similar models.
Suppose you are paying more money for your recliner. In that case, they will be more durable and should last for an extended period compared to lower quality chairs which may only need to be replaced after one year of use due to wear and tear caused during everyday use.
You want your new recliner or sleeper sofa to last as long as possible if you spend hours sitting in them each week. Knowing what things can affect the life of your chair, you can better keep it in great shape for as long as possible.
Conclusion
If you're in the market for a new recliner, there are some things to consider before making your purchase. A good quality chair should last 2-5 years if properly cared for and maintained. The best way to keep it clean is with an upholstery shampoo that can be applied by getting rid of any loose dirt or stains first, then using the product according to its instructions. You may also want to invest in a protective cover because it will protect against dirt and staining while still being easy on the eyes.