Are recliners bad for your Neck or Back? – Recliners and Spinal Health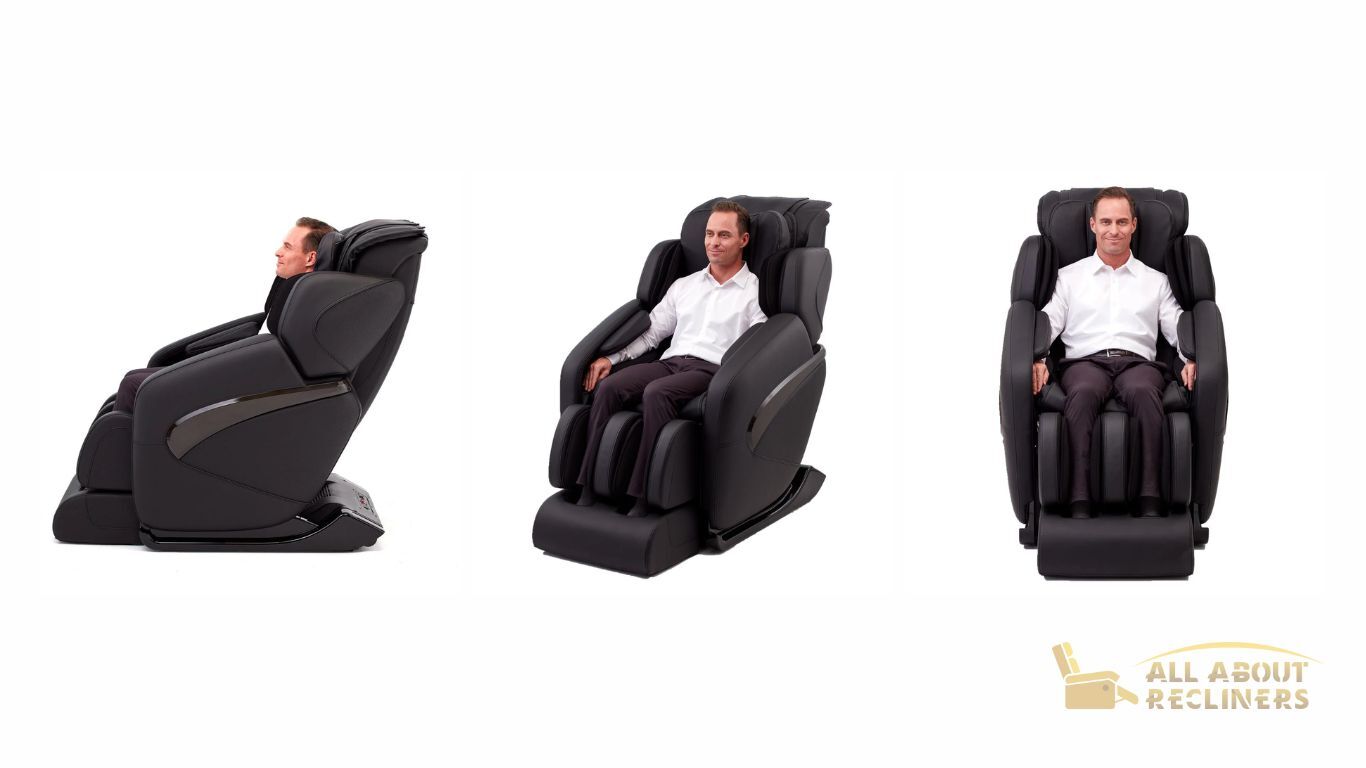 Recliners are very popular among people as a tool to kick off fatigue and get some rest by relaxing muscles in a comfortable position. But when you lean back to take a deep breath and some relief, you might notice your back or neck hurts afterward.
While using recliners to relax and unwind you may think; are recliners bad for your neck and back? What if they cause more back pain rather than ease? The fact is while there are many benefits to using a recliner, it can also cause some serious problems for your neck and back due to an ill size, design, or simply poor reclining position.
Risks of Reclining On Neck and Back
According to Dr. David Wartinger, an orthopedic surgeon at Children's Hospital Los Angeles, the main risk factors of sitting on a recliner for the back or neck include:
Neck & Back Pain: Using a recliner for long periods of time can be damaging to your body if you're sitting in poor posture. In addition, it is hard to maintain proper ergonomics when sitting in a recliner for extended periods of time. When you sit in an unsupportive position for too long, it puts additional pressure on different parts of your body including the neck and back until it starts causing pain or discomfort.
Tension in Spinal Cord: Recliners with no or less lumbar support can reverse your back's natural curve causing tension in the spinal cord or other health issues related to the back.
Neck Strain: Poor reclining position or ill-fit headrest can cause neck strain especially when you raise your head to watch TV or look at your laptop screen. It can worsen if you sit in such a position for long hours.
Seeing all these risks and issues related to the neck and back, it's crucial to keep the right posture and choose a recliner with enough lumbar support.
What is the best reclining Position?
When you sit in an uncomfortable position it can cause pain or injury to the back or neck as stated earlier. That's why you need to recline ergonomically in a correct posture to avoid tension on the neck and back.
Enough Lumbar Support: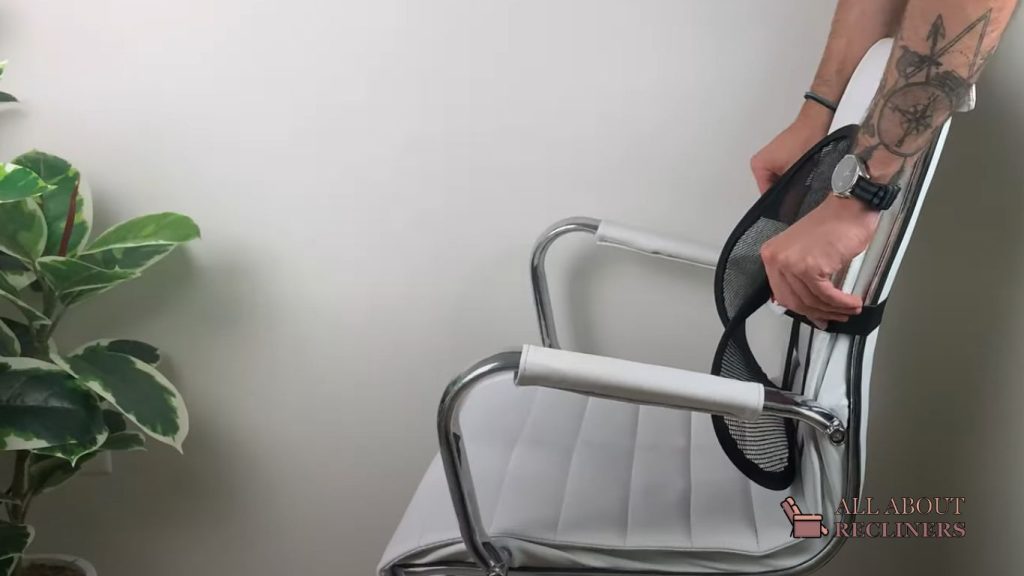 The most important requirement to recline properly is lumbar support. If your reclining chair doesn't provide enough lumbar support you need to consider other options. You can replace your current one with an updated one or buy an additional pillow to use for lumbar support.
This way your back will curve in the right position causing minimum stress on your spine.
Ideal Reclining Angle: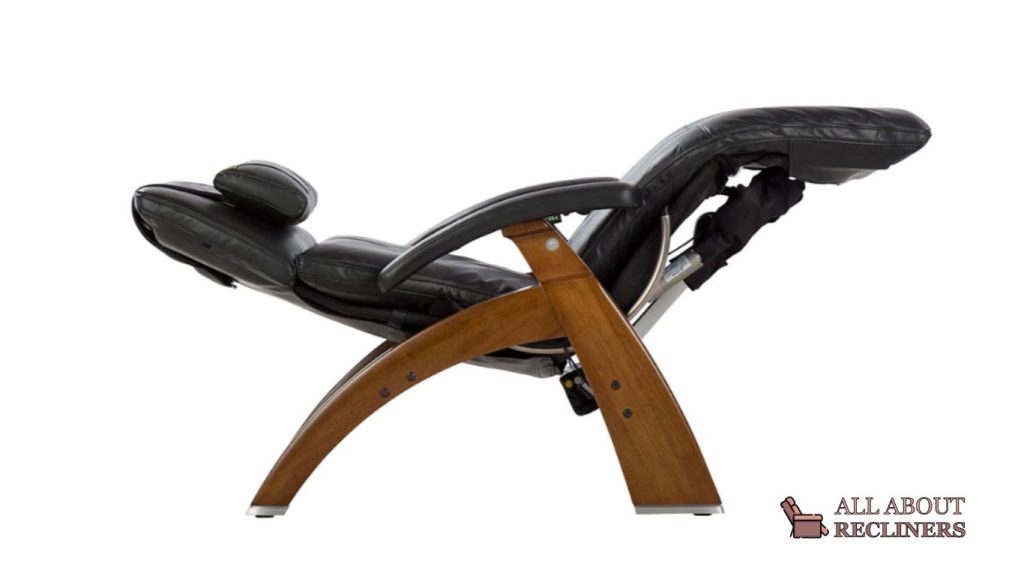 According to chiropractors the ideal position to rock in your recliner is to recline at an angle of 135°. Reclining at an optimal posture of 90° may cause some tension in your spine. So 135 degrees would be the ideal position for your neck and back.
Comfortable Headrest: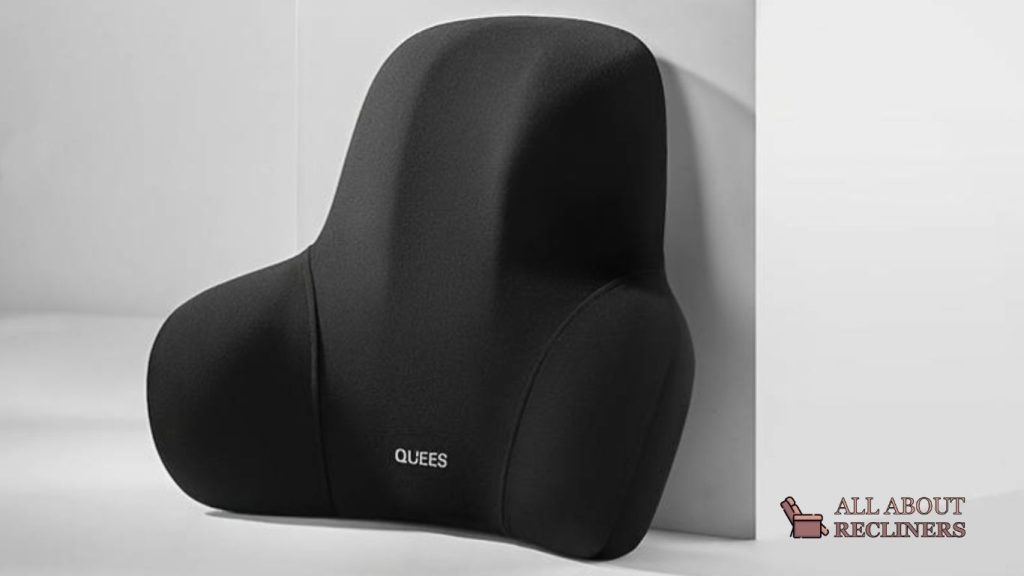 Cushioned headrests are the most comfortable ones. The right position for the headrest is that it should support your head and neck equally. This way you won't be raising your head to watch TV or your laptop screen hence fewer chances of neck strain.
Feet Position: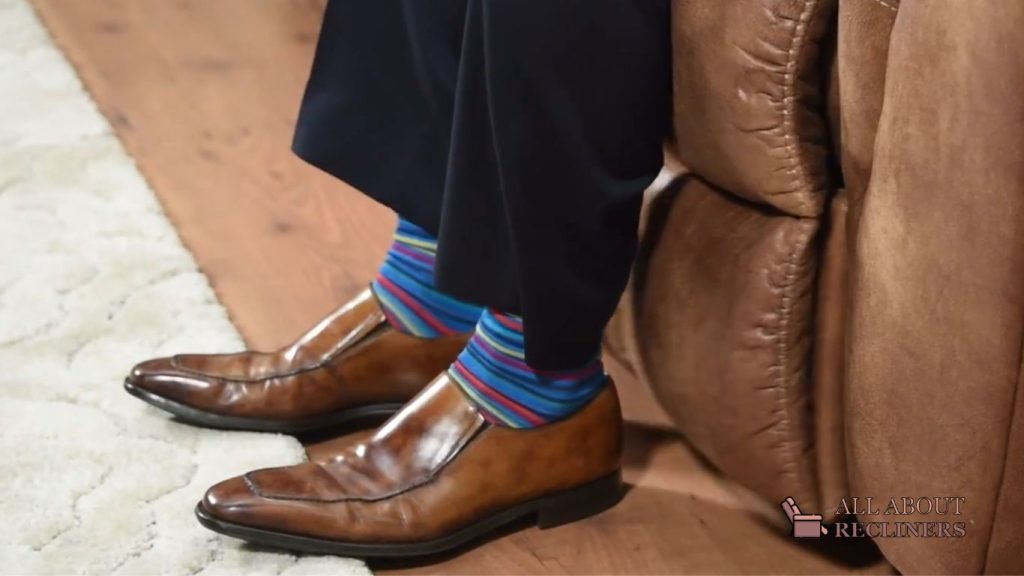 Ergonomically our feet must be firmly on the ground while sitting on the recliner. But if your feet are just touching the ground or even hanging in the air while you recline, your recliner is way bigger than your body size. And such a position will cause more pressure on your back and less blood circulation in your legs.
Leg Crossing: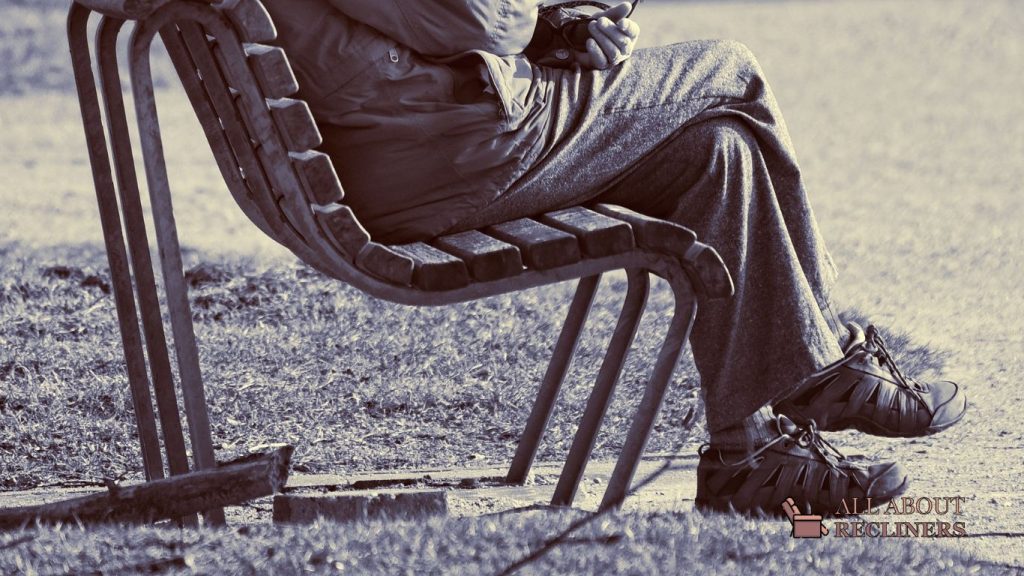 It's definitely not allowed to cross your legs while you sit or recline on your recliner. Crossing legs can cause knee, shoulder, and back pain. So you should always avoid crossing your legs at every cost.
It's crucial to maintain the right posture when sitting on your favorite recliner. But if you still feel pain in your neck or your spine is sore, you might need to choose a recliner that will work fine for you. You can update your current one and buy a better option based on your needs and requirements.
What kind of recliner will work best for you?
Before choosing a recliner you need to make sure it has all the below factors and serves the specific purpose of buying.
Comfort:
First thing first, make sure that the recliner is comfortable when you sit on it. It should have enough padding so you don't feel sore after sitting on it for a while or sleeping on it overnight. If there are any parts of the chair that make noise when someone moves around on them then they should be replaced with better quality material so that they won't squeak or creak when someone sits down in them.
Good Lumbar Support:
It's not just about back pain either — reclining chairs can also increase pressure on other parts of your body as well. If you're using one, make sure it has good lumbar support (that's the area behind your hips) so you don't strain yourself while sitting down."
Exact Fit:
There are many sizes of recliners suitable for petite, small, medium, and tall people. Some recliners are wide and heavy-duty that are specifically designed for obese people. You need to choose the right-sized recliner to suit your weight and height.
Your Specific demands:
If you are recovering from surgery or simply want to buy one for your elderly family member, specific needs must be there. For those recovering from injuries or surgeries, a flat-lay decline with a reclining angle of up to 180° might be perfect.
But for the elderly who can not operate a manual recliner or have issues while sitting down or standing up, a top-rated power lift recliner would be a blessing.
Other than these factors your ideal recliner must have an easy working mechanism, great armrests, comfortable seating material, and be easy to maintain.
Other Potential Reasons behind Neck Pain or Back Pain:
If you have a best-fit receiver for your needs and keep an ergonomic reclining position but still suffer from back pain and neck pain, the reason might not be your recliner.
There could be other reasons behind your sore neck or spinal stress. Then more probably reason would be;
Physical Strain
Neck or Back Injury
Your Age
Spinal imbalance
Stress or anxiety
Final Takeaways; Are Recliners Bad for Neck and Back
While recliners are not bad for your neck or back, it might be your reclining positions or opp fit option that may be causing stress. You need to recline ergonomically and maintain the right posture while reclining. You just also consider taking frequent breaks and doing light stretching of your neck or spine to avoid pain.
A right reclining posture can relieve your neck pain and ease your spinal stress. There would be no greater luxury than sinking in a recliner while raising your feet in proper positions and resting your back enjoying lumbar support.